Tooth Tips | Your Child's First Dental Visit – Nouvelle mise à jour 2023
Nous sommes un petit groupe de professionnels dentaires passionnés qui écrivons des articles pour le public depuis plus de 10 ans. Notre mission est de fournir des informations précises et à jour sur la santé bucco-dentaire afin que les gens puissent prendre des décisions éclairées concernant leurs soins dentaires.
Nous savons qu'une excellente santé bucco-dentaire est essentielle pour la santé et le bien-être en général, et nous nous engageons à aider nos lecteurs à atteindre et à maintenir des dents et des gencives saines.
Learn when you should first bring your child to the dentist and check out some simple tips to help calm their dental anxiety!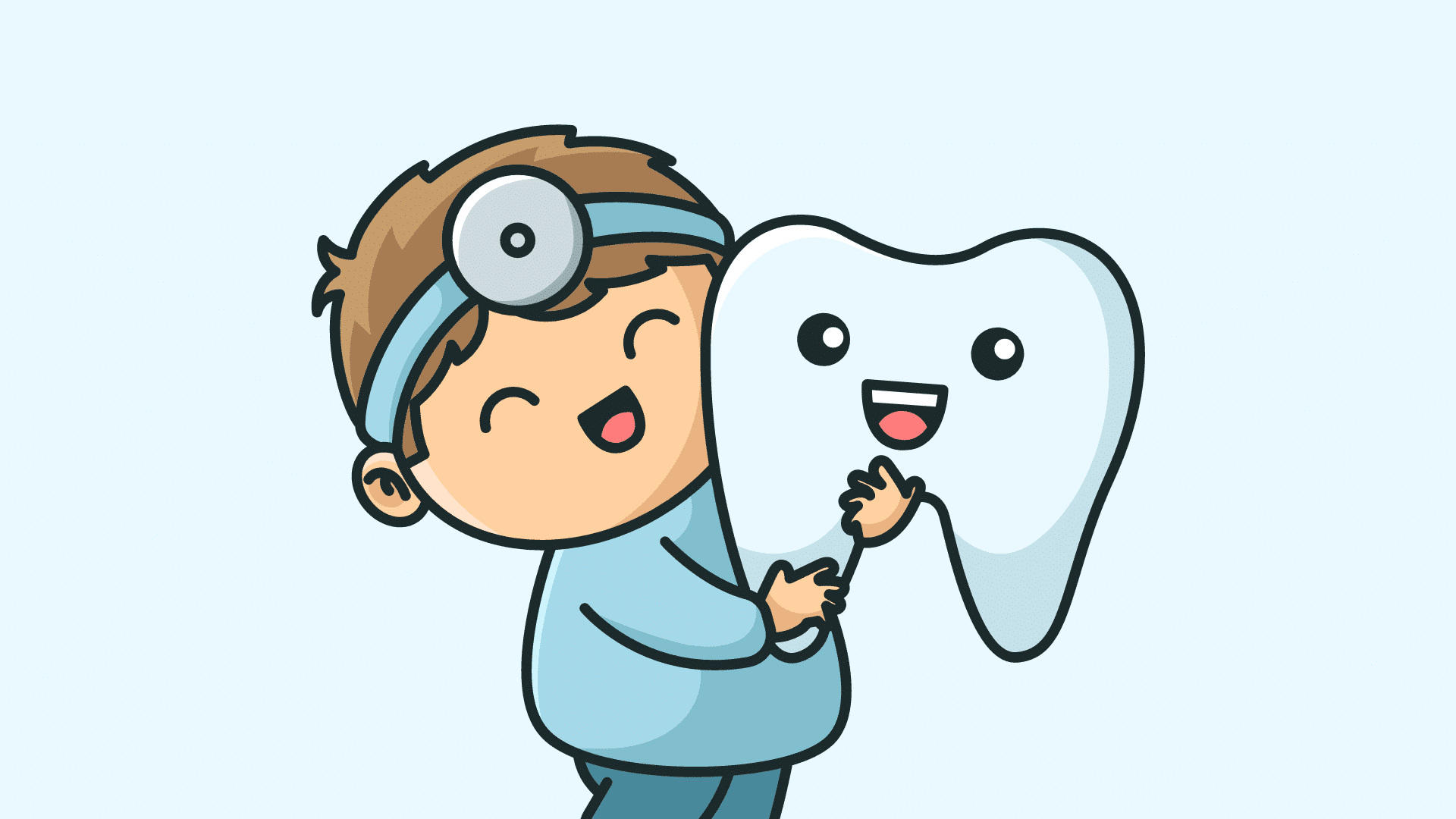 FR
The Canadian Dental Association recommends that parents bring their children to the dentist around the time their very first tooth appears in order to assess their oral health and catch potential issues early on. This also helps establish a sense of normalcy; a visit to the dentist ought to be a positive experience for your child, and early exposure to a warm, friendly clinic environment is extremely valuable.
Early dental visits allow a dentist to determine whether your child's teeth are coming in properly and address any cavities before they become a bigger issue. A dentist can also explain to parents how to properly care for their children's teeth, which requires a particularly gentle touch during the early years.
Children can sometimes be nervous about going to the dentist, so it's important to show them that there's nothing to be afraid of! One simple tip is to use positive language when talking about dental visits as well as oral care in general. Be encouraging and reaffirm the benefits– like how great it feels to have healthy gums and teeth! You can also:
take them on a quick tour the clinic before their appointment to help them develop a sense of familiarity
role play as dentists at home to teach them a bit about the process
make sure they've eaten before their visit to help them stay calm
stay in the room during the appointment
Another key element is choosing a dental team that is warm, friendly, and patient with children. At Pur, we're proud to say that ensuring our patients' comfort — no matter their age — is a vital part of our identity as a clinic. Book your child's appointment today!
955 boul. Saint-Jean #302, Pointe-Claire, QC H9R 5K3
514.694.8880  |  PUR.CA
BOOK ONLINE
Tagged as: children dentist
Lire plus d'articles connexes Tooth Tips | Your Child's First Dental Visit dans la même catégorie
Nous sommes un petit groupe de passionnés qui écrivons des articles dentaires depuis quelques années. Nous croyons qu'une bonne santé bucco-dentaire est la clé d'une vie heureuse et saine. Notre objectif est de fournir des informations précises et à jour sur tous les aspects de la dentisterie afin que nos lecteurs puissent prendre des décisions éclairées concernant leur santé bucco-dentaire.
Nous savons que le choix d'un dentiste ou d'un traitement dentaire peut être écrasant, mais nous espérons que nos articles contribueront à rendre le processus un peu plus facile.
Catégories principales